It's not lucky. It is by design that I live next to a golf course. I live near the 8th and 9th holes, about a five minute walk from the clubhouse and the first tee. I have a good relationship with the course, having been a very active player there, and president of the men's league for seven really long years.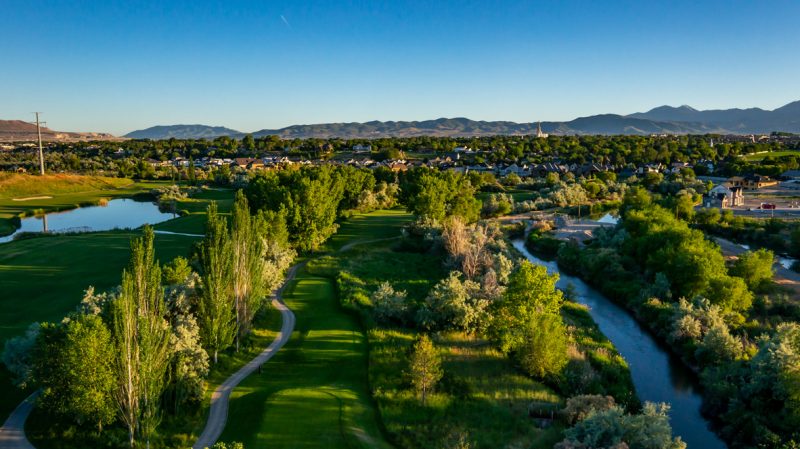 Tonight I brought out my big hexacopter (drone with six propellers) and did some photos of a few holes. The hexacopter is equipped with a mirror-less camera and a prime wide angle lens. It's my gamer for photography and video from the air.
With the evening light I was able to capture a few very nice shots of some of the holes. The first photo above is the very tight and tough 10th hole. The black tee is at the bottom of the frame and you can see that the tee shot must be extremely accurate or it is adios white spheroid.
Above you can see the 10th hole from behind the green. You pretty much can't miss left or right on this hole, as is the case for just about every hole on this course. Bring your tee shot A-game here.