In for review here at Hooked On Golf Blog is a very classy and finely packaged DVD box set from Gary Player called "A Game for Life." With years of work in the CD/DVD manufacturing work under my belt, I'm very impressed with the layout and design of this set.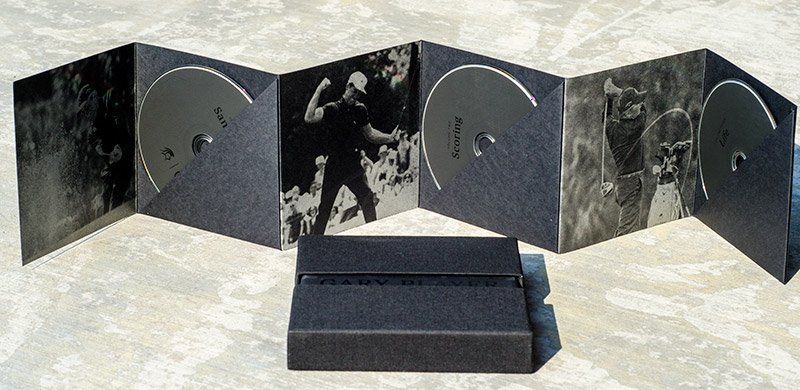 I'm excited to check out this golf instructional DVD set as it claims to approach improving one's golf game in a different and unique way.
Stay tuned for my review coming soon. I'm most anxious to see what Mr. Player's short game instruction is. I need it… bad.