I just upped by Masters Tournament apparel scripting for this week with the newly arrived Augusta-green Union Camo Polo from Puma Golf. The moment I saw Puma's promo of this polo with Rickie Fowler wearing it, I knew I had to have one. Check it out: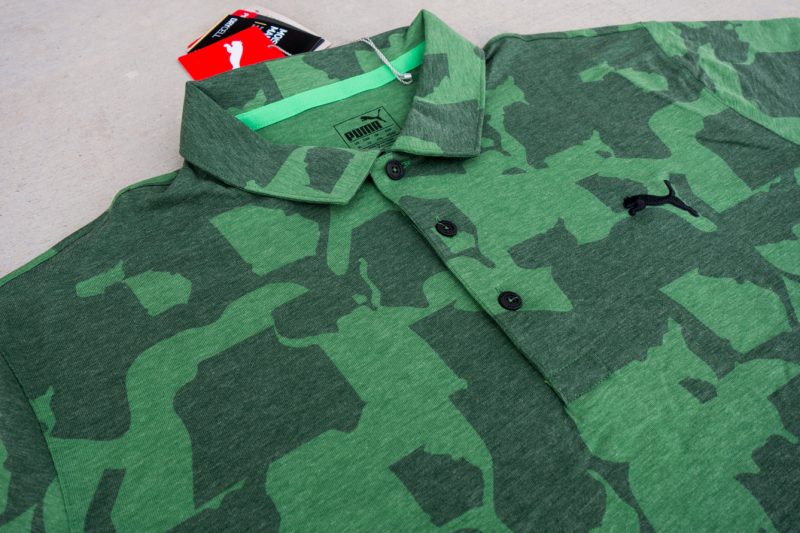 I must admit the fabric on this polo is quite a surprise. It is made from 83% polyester, 13% cotton and has a "fluffy" feel and look to it. I've already put it though one day of use and it is extremely comfortable. Super soft and smooth.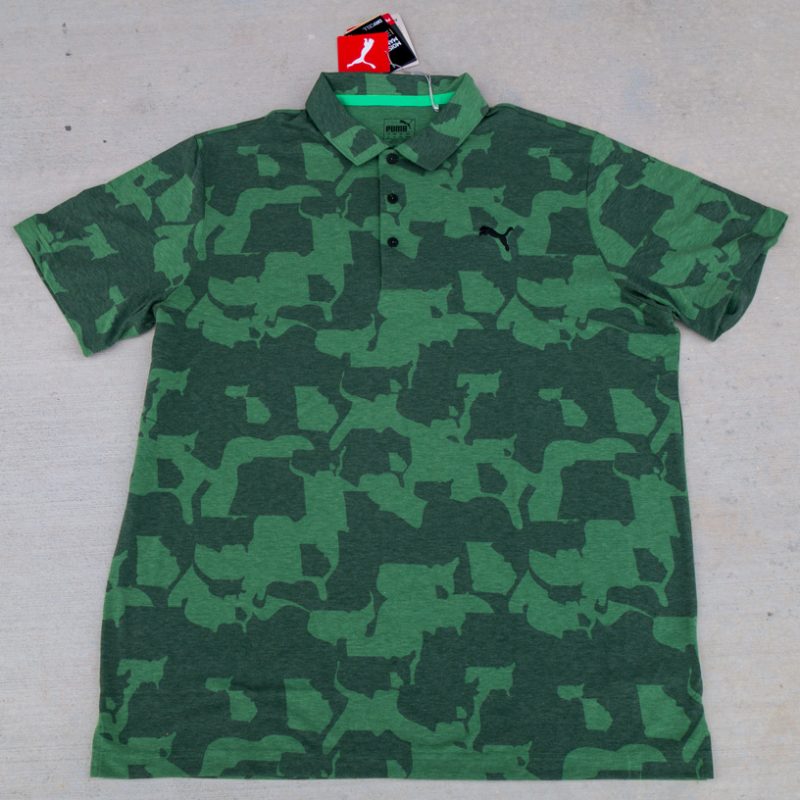 My normal review length will extend my review past the Masters Tournament, so I wanted to at least get you a quick preview for this great week of golf and the first major of the year. Stay tuned for the full HOG review soon.
---
---