I've been waiting a long time for the opportunity to review golf shoes from New Balance. Finally that time came but the timing wasn't great. Unfortunately I didn't get as many rounds with these shoes as I normally would have prior to my review, due to my shoulder surgery. I only had a few weeks with them when I normally like to test golf shoes out for a few months.
New Balance Striker Golf Shoes
The Striker is a sharp looking golf shoe with a ton of great features. Here are a few:
"CUSH" foam provides softness and comfort
"REVlite" foam is lightweight and provides durability and support
The outsole is designed to move naturally with the motion of the foot
2- year waterproof warranty
Waterproof microfiber leather upper looks sharp and provides ultralight support and fit
Champ Slim-Lok Zarma Tour cleats
Colors/Sizes
There are three color ways available in the Striker. Pictured is the Grey with Blue option. Rounding out the three are Black with Red and White with Grey. They all look very classy.
Sizes available run from 8 to 16. Width options, not normally available in most golf shoes, are standard, wide and extra-wide.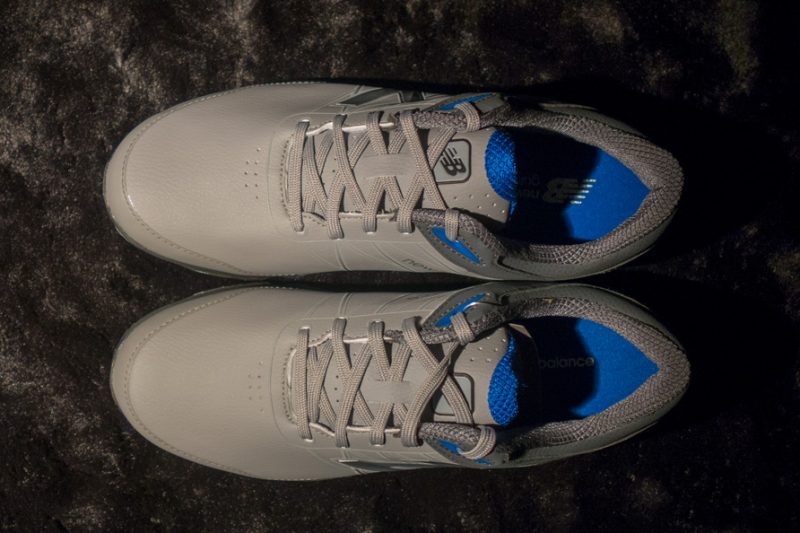 On The Course
As I expected the Striker was very comfortable and fit my feet well. I had no wearing or blister issues walking rounds straight off. It was like the shoes were already broken in. The CUSH and REVlite foams obviously did their job because walking felt soft and low impact.
Power, accuracy and distance start with the feet and a solid, dependable base. The sole design and Champ Slim-Lok Zarma Tour cleats did a fantastic job providing the stability and traction needed for that solid base. In varying conditions from very wet and muddy to super dry, traction was terrific.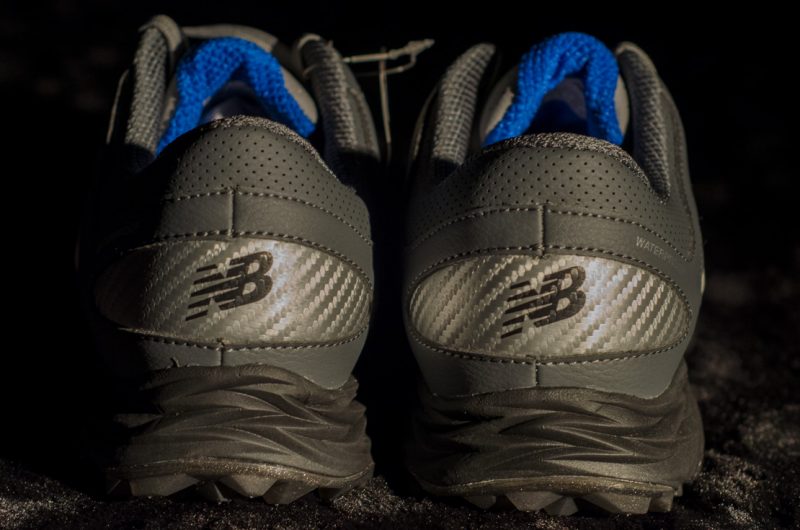 Final Thoughts
The New Balance Striker is strikingly sharp looking and provides terrific performance. I look forward to picking up where I left off with my Strikers. I have some unfinished golf business as soon as the shoulder is ready. Unfortunately that's looking like sometime in 2020.
---
---