Here's a quick look at what's new for Golf Pride Grips in 2019, wrapped up in a nice package from Golf Pride.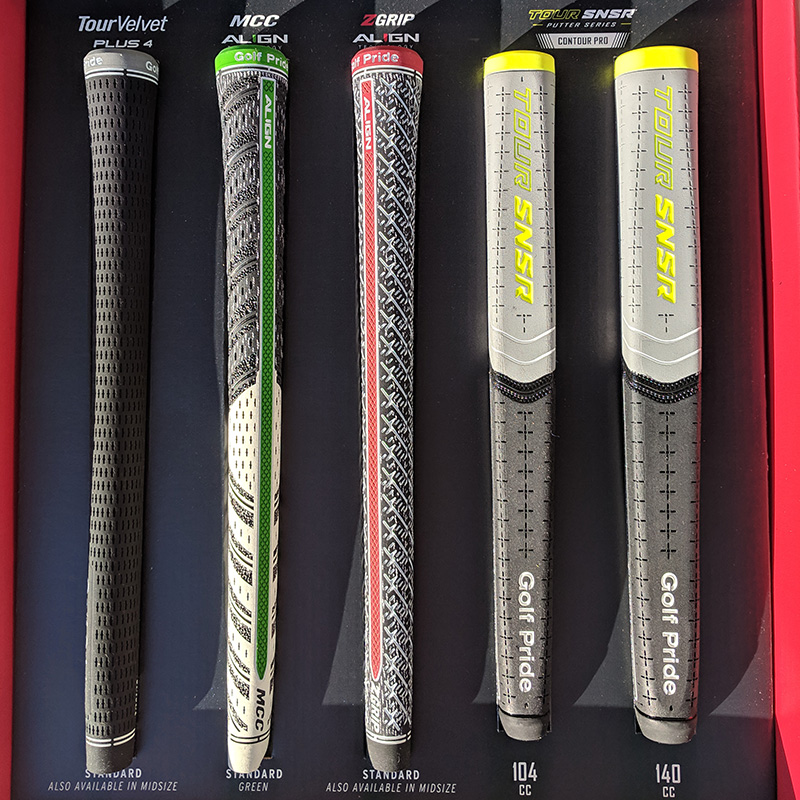 The Tour Velvet Plus has a larger lower hand, which promotes more power in the swing.
The MCC Align is a unique hybrid between rubber and cord, and offers a red or green Align strip to help the golfer with alignment.
The ZGrip Align is a cord grip with Golf Pride's Align technology. I may put these in play for moist conditions when I need more gripping power.
The two putter grips on the right are the new Tour SNSR Contour Pro, in 104cc and 140cc. I've been wrapping my hands around these and they feel terrific. I've been gaming the Tour SNSR for nearly three years now. Might be time to switch.
Related
Golf Pride Tour Velvet Align Golf Grip Review
Golf Pride Tour SNSR Putter Grip Review
---
---