This past spring has been the 2nd wettest on record this year here in northern Utah. I live in a lowland area which is quite swampy and has a nearby river. Combine those two and you have a recipe for mosquitos. Fortunately Proven sent in some of their insect repellent for me to try out.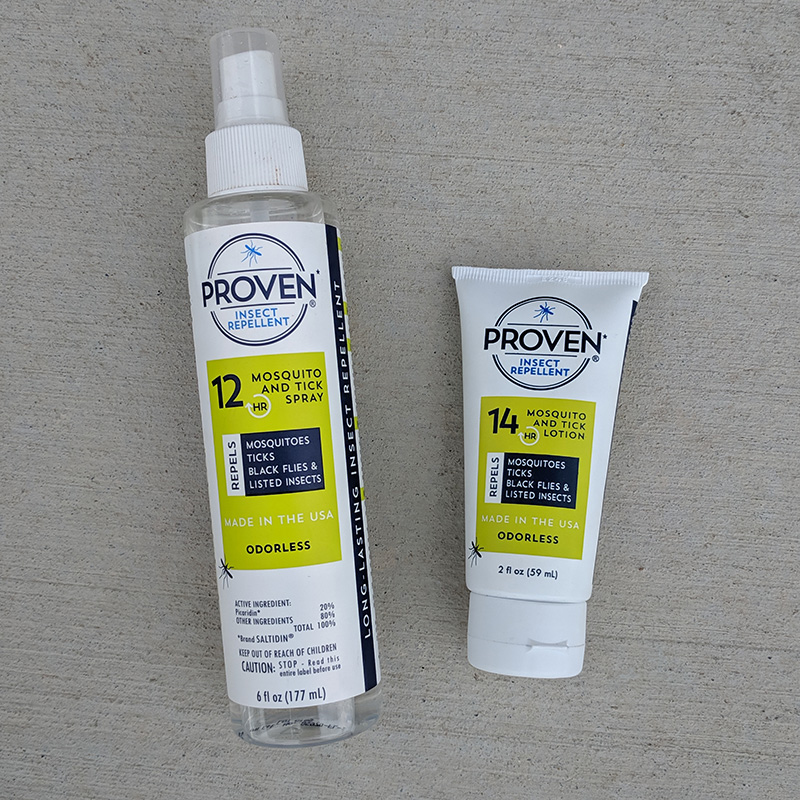 Proven
For awhile I couldn't sit out on my back porch in the evening because the mosquitos were coming out, big time. After applying some Proven, that issue was instantly resolved. We don't have many ticks here, but I'm glad to know that if I'm slogging through the brush here at my local golf course looking for balls, the ticks will not want to have anything to do with me.
I've used proven in many situations and it has performed well. Those include golf, hiking in the mountains where there are big flies, working/playing in the yard and more.
Not Proven
One scenario that Proven (and three other repellents) was ineffective was down in the Utah desert. On a recent trip to Goblin Valley our camp was infested with gnats. The Proven was my first line of defense and I was surprised that the gnats couldn't care less about it.
Final Thoughts
If you have a gnat issue, Proven may not be the ticket. Otherwise I completely recommend Proven for flies, mosquitos, ticks and other irritating bugs.
---
---