Welcome to the first Hooked on Golf Blog golf product review of 2019! It's the dead of winter here in northern Utah, and with that comes no golf. The local courses are in a five month frost delay. I am getting in a lot of skiing though. Thanks to my new Puttout Putting Mat I'm keeping my putting dialed in during these winter months. Check it out.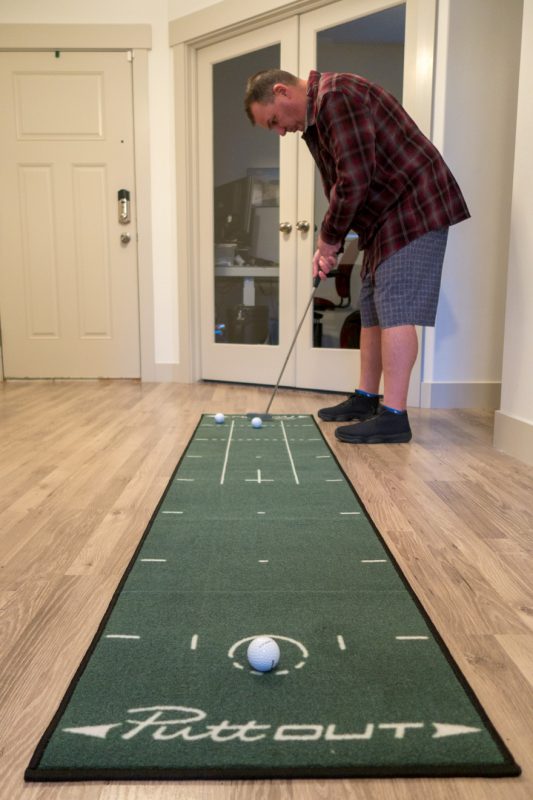 Puttout Putting Mat Features
The Puttout mat accommodates putts of up to six feet in distance.
There are markings on the mat at one-foot increments, helping the golfer dial in distance control from putting's most crucial distance, inside five feet.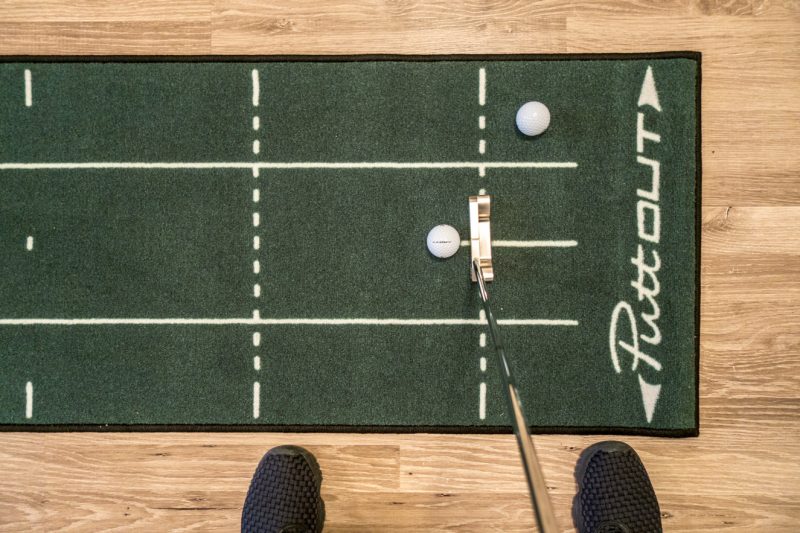 Along with the distance markers there are markers to help the golfer check the putter face alignment. The world's best setup goes out the door if the putter face is off line at impact.
The fabric of the mat is very nice and rolls true. The speed feels "right" in terms of green speed. Puttout reports that the speed is a 10. I have a stimpmeter somewhere around here but I haven't measured the exact speed to confirm.
The mat rolls true after putting it away and getting it out many times. This is due to the thick rubber backing which keeps it from creasing.
The mat rolls up easily and stores in a nice carrying bag (below). The case is supported by a dense cardboard cylinder which helps keep the mat's shape and smoothness.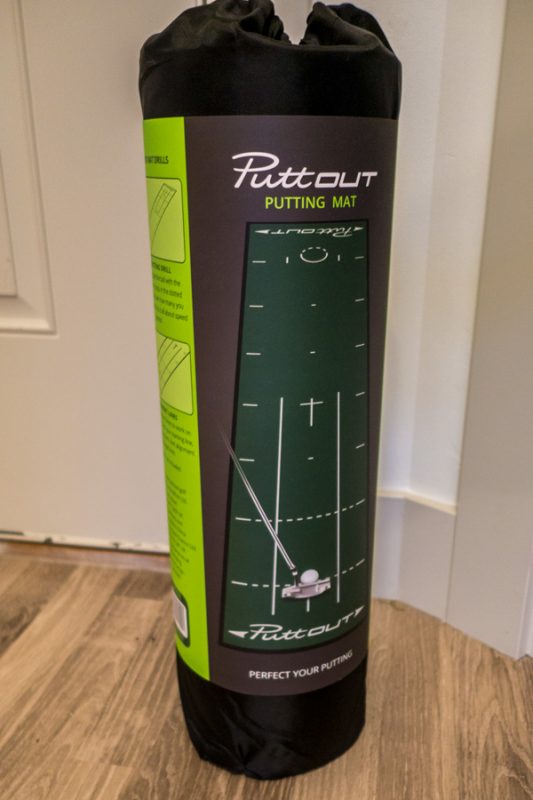 Colors
The mat is available in two color schemes, gray and green.
Final Thoughts
Higher handicap golfers lose tons of strokes by missing short putt after short putt. This $89 putting mat (Amazon) could really help those golfers stop wasting strokes and start holing out more putts.
Related
PuttOut Pressure Putt Trainer Review
---
---