I've been gaming some interesting golf balls for a few weeks. They're from a new company called Aris Golf, and their office is about a 30 minute drive south of HOG World Headquarters! I'm happy to help bring some attention to new/small golf entrepreneurs, especially when they have a solid product. Aris's products are solid! Let's take a look at the Captain and Hero golf balls.
Aris Captain Golf Balls – $24/dozen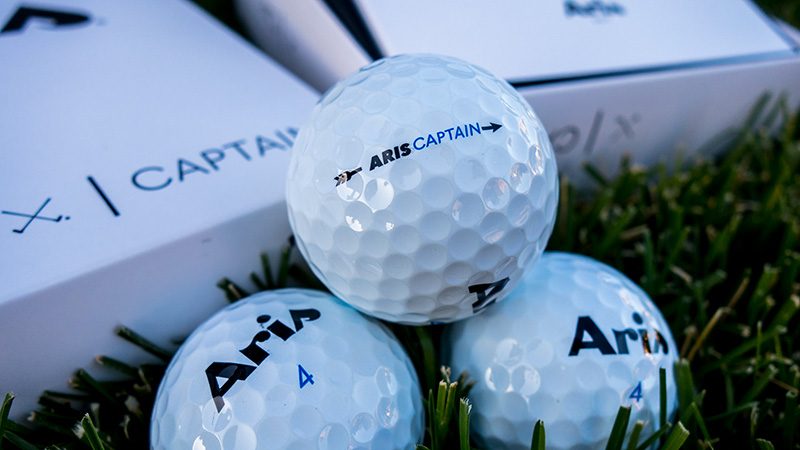 The Aris Captain is a 3-layer (a.k.a. 3-piece) golf ball with a urethane cover. Urethane is part of the magic sauce for "tour" golf balls. "Tour" is golf industry speak for "a golf ball which performs high enough to warrant being played by a professional golfer on the PGA Tour." Specifically urethane is what gives a golf ball it's spin characteristics, especially in the short game. Most of the expensive well-known high-end golf balls one sees in every golf shop have a urethane cover.
The other two layers of the ball offer low driver spin, aiding in increased distance without losing accuracy.
The ball's flight characteristics are enhanced and supported by a 332 dimple pattern. Around 330 dimples seems to be a magic number for excellent golf balls.
The ball conforms to USGA rules, so it is legal for tournament play.
On The Course
Off the driver the Captain compresses easily for my swing speed, about 95-100mph. It launches and flies with a solid trajectory, even in windy conditions. The Captain is as long as most tour balls I've played. I even had one shot which I carried 355 yards. Amazing. Perhaps I should delete the part here where I mention that it was a 600 foot drop with a tailwind at 9,000 feet above sea level in the desert.
The Captain is great on iron shots. I can sense the softness of the ball ball on the face of my irons. This feel helps provide solid feedback on the quality of the strike, allowing me to know how to adjust, if necessary. Even long irons land softly and stick well on when they hit the putting surface.
The strength of the Captain is in the short game. Any shot within 100 yards which is struck well will have a solid amount of spin and control. Chipping and putting with the Captain is as good as any tour ball I've played.
Aris Hero Golf Balls – $28/dozen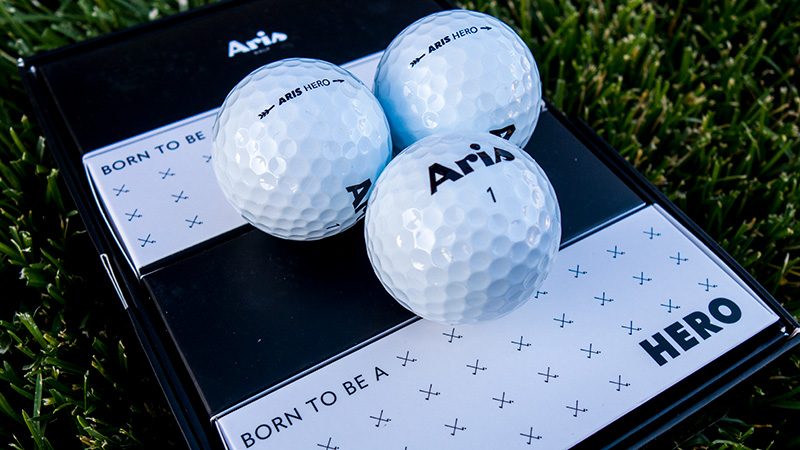 The Aris Hero is a 4-layer ball, also with the magical urethane cover. The extra layers can provide some extra juice in terms of distance and flight stability, aided by low spin off of the driver.
I found the Hero to be a great feeling and flying ball off the driver. The extra layers didn't mean the ball felt extra hard or harder to compress.
Iron shots with the Hero are solid and straight. Once again, despite the extra layers they still felt nice and soft. The 332 dimple pattern flies well in windy conditions.
Short game and putting with the Hero is a joy. Distance control is easy.
The ball rolls true off the putter and it is easy to get a feel for how far the Hero will roll, making distance control easier. Distance control putting is crucial to scoring, and eliminating knee knockers for par and the resultant 3-putts.
Hero & Captain Critiques
My only critique with both balls is that the covers are so soft they are not durable. Crisp wedge shots and short irons will shave the ball. I've even taken whole chunks of the cover right off the ball with solid full-swings on longer wedges. That's one advantage some big-name ball manufacturers have on the Aris, but with a cost that's typically double or more, one could afford to play 2-3 Aris balls for the price of one ProV1. Golfers with slower swing speeds or dull wedges may not have durability issues.
Final Thoughts
The Aris Captain and Hero golf balls provide solid distance, accurate ball flight, and short game performance equal to golf balls costing far more.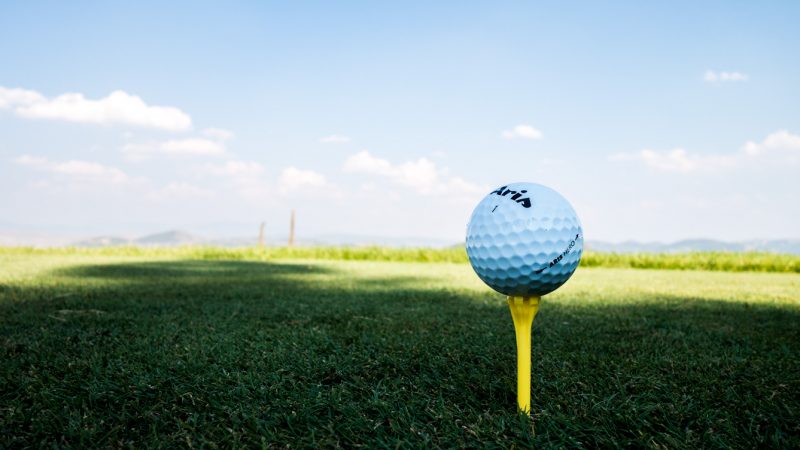 Give Aris a shot, so to speak.
---
---