I've been gaming the Ekster Smart Wallet for a few months now. I'd been using the same wallet for years. The old one is your standard leather folding wallet. The Ekster Smart Wallet is quite a new concept in wallets for modern man. Let's take a look.
Ekster Smart Wallet Features
The Ekster Smart Wallet has a very cool credit card holder. A trigger on the bottom of the wallet presents the cards, each offset and easy to see and grab. Quite useful.
There are a couple of other slots for other cards, so I have my license and some non CC type cards in there.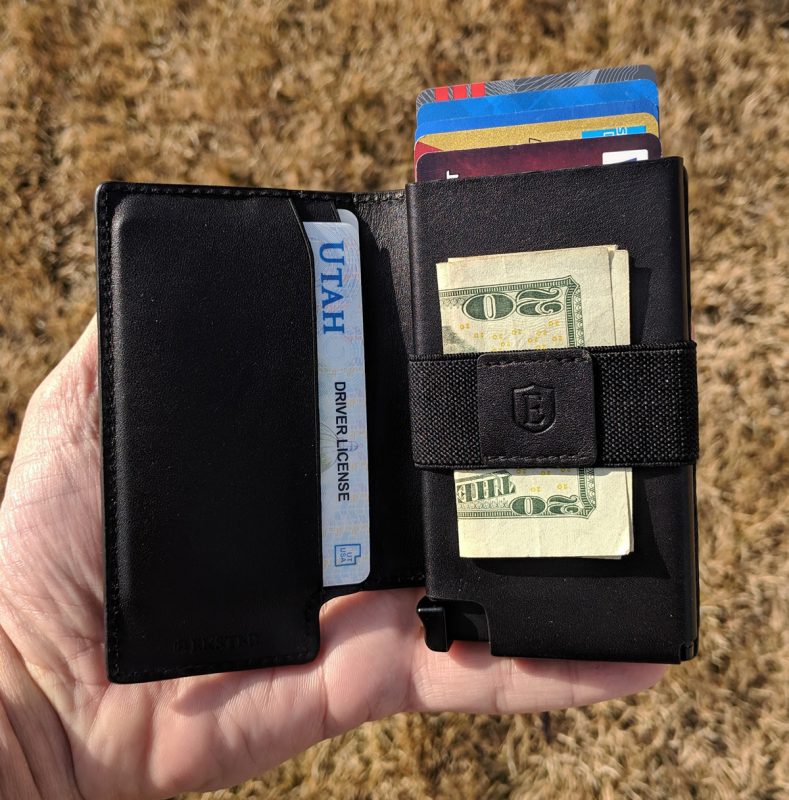 An elastic band holds cash or receipts.
The wallet provides RFID blocking technology, which thwarts bad guys who use wireless skimmers to steal credit card information.
Tracker Card
There's an outer card pocket which houses a very cool "tracking device." The tracker card (photo below) allows the wallet owner to locate a lost wallet in two ways. First, a Bluetooth connection allows the owner find the wallet in nearby locations. Second, a "Crowd-GPS" allows the owner to see where the wallet is via its GPS position. In order for that to work, the user must have the tracker app on his phone. The phone tracks the wallet's latest position and shows it on a map. Super cool.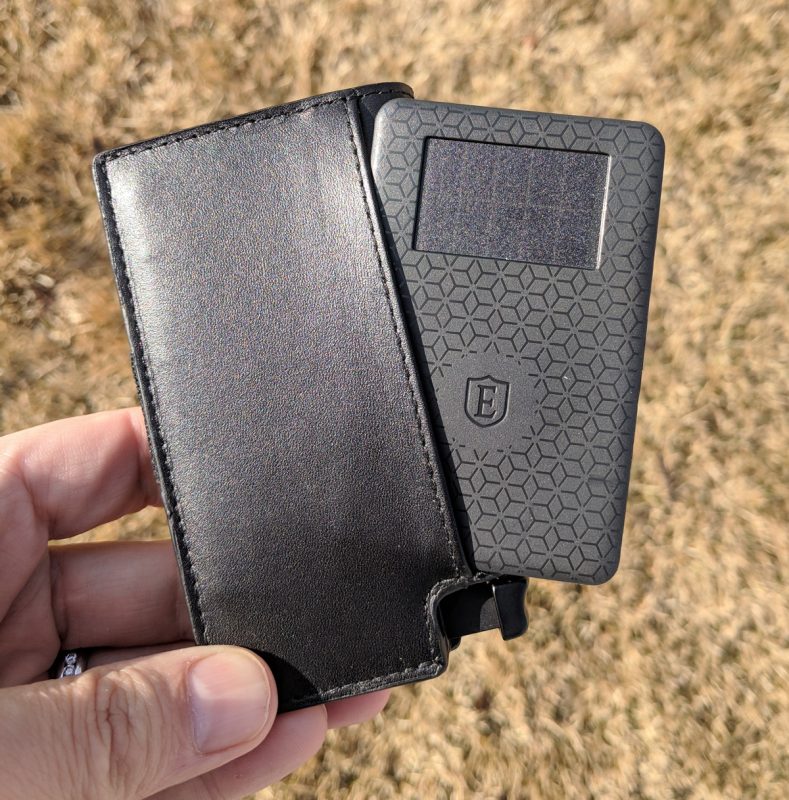 One might think such a tracking device would be bulky and eat up lots of batteries. Think again. The Tracker Card is solar powered. After charging in the sun for three hours the card will work for an entire month!
I've found my wallet a few times in the house and in my car via the tracker. So great. One time it was damn near right next to me, but under some papers.
Critiques
I have a couple of critiques. First, I often carry a fair amount of cash after winning tons of money in golf bets. 🙂 The elastic can hold cash that is folded over, but beyond a few bills starts to bloat the wallet.
Second, the credit card space is limited to about five. This isn't a huge issue for me. I had to make a choice on what cards to exclude when converting my old wallet to the Parliament.
Final Thoughts
The Parliament and Tracker runs $119 and can often be found discounted. After tracking down my missing wallet once, that $119 became obviously worth it. The card
---
---