We're four weeks into the college football season and I've been gaming my two Rhoback Game Day polos, in the color of my team the Utah Utes. Please don't ask me what happened at USC last week…. Anyway let's take a look at these awesome polos.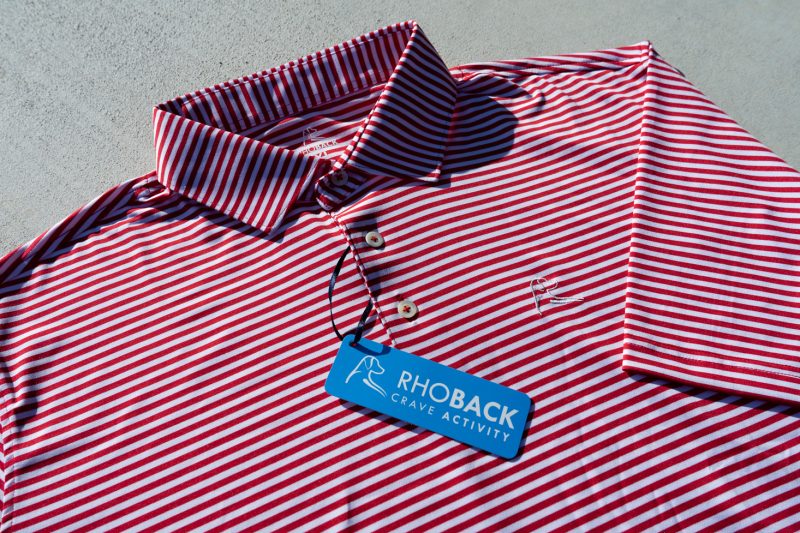 Game Day Polo Details
The Game Day polos come in 24 different color combinations. Each polo (except the pure white version) features a team color stripe and alternating white stripe. I went with red and white for one polo, and gray and white for the other. The gray can match up with just about any other items in my apparel script.
The construction of the polo is from 92% polyester and 8% spandex. Yay! No cotton! These modern fabrics make care easy and prevent wrinkling or shrinking.
The collar keeps its shape and prevents what Rhoback calls "bacon collar." What a great description.
The polos provide UV protection: UPF 40-50+
No itchy tag and the fabric of the polos is ultra soft.
The dog logo is unique and interesting. See the photo below.
Sizes
Sizes range from small to 3XL. The fit is true. My XL fits like a genuine USA XL. I make that comment because some apparel brands, namely from western Europe, are a wee on the tight side for us beefy Yanks.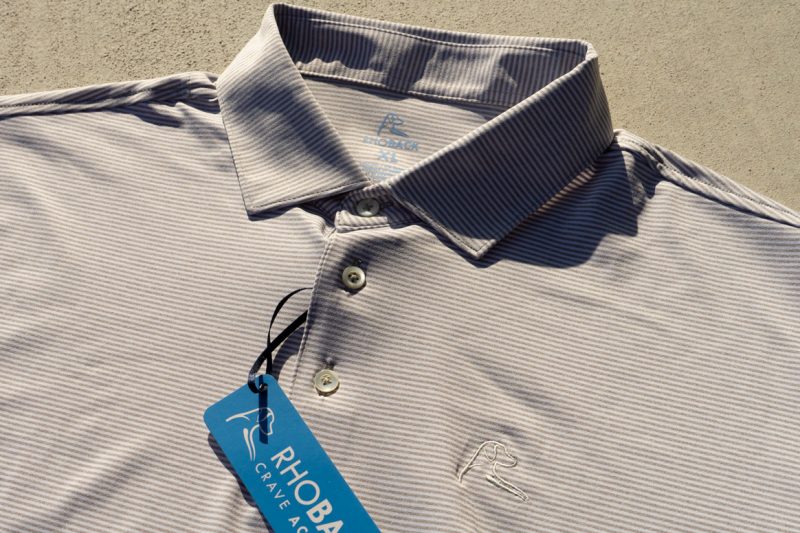 On The Course / On The Town
I absolutely love my Rhoback Game Day polos. They're super soft and comfortable. The cut/fit is perfect. No strange angles or binding or tight areas, even when doing extended body movements like a golf swing. My Rhobacks are great for on the course or simply wearing about my daily business at work, at play, or at the game.
Caring for the Game Day polos is a breeze. Machine wash in cold water and tumble dry. The come out looking great with no wrinkles. Wash it. Dry it. Slap it on. No ironing.
Dangerously Awesome a.k.a. Final Thoughts
I read some online reviews of these polos by people who had purchased them. One writer describe his polo as "dangerously awesome." I loved that line so much I stole it. Snag yourself a Game Day or two. You'll really dig them.
---
---