I've been flying my big hexacopter some more this fall. About two weeks ago I caught some great afternoon lighting which produced some great images.
Below is the 11th hole. It's a short par-4 which bombers can drive, but as you can see, if they're not accurate the ball will be lost in a river, or in the dense forest.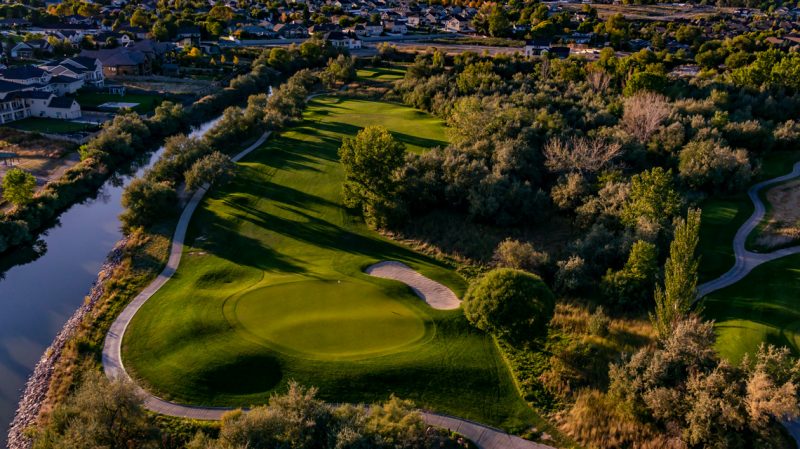 Below is a shot of the 11th green from a different angle. It's the green on the right. On the left side of the image is the 1st green. The green in the upper left/center is the par-3 12th green.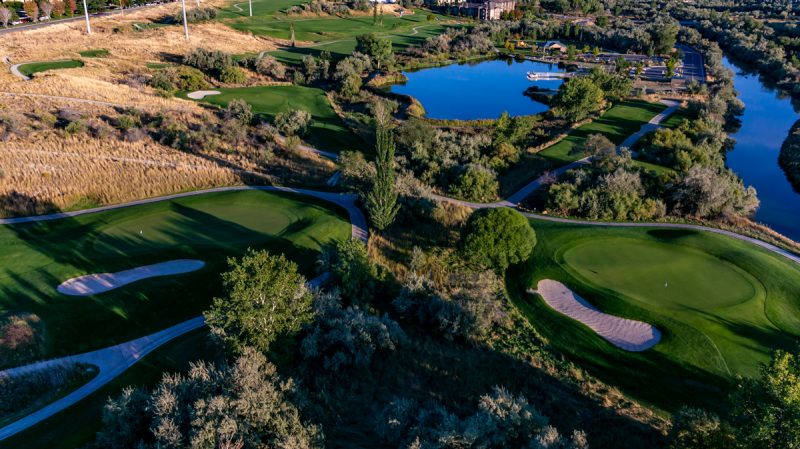 I've had a lot of fun this summer capturing photos of River Oaks. I have a pretty massive library of shots. I have some very fun flyover videos too and plan to capture more. Stay tuned for those.
---
---