I often find myself in situations in the golf world and other worlds I live in, where I need a padlock. In the golf world I'm often at golf club locker rooms where a lock would come in handy. I also find myself needing padlocks when I'm traveling. Often at high end golf resorts I need a padlock for the spa or pool area lockers, and gym lockers. My last lock was a rotary combination lock, and it actually fell apart. That's not going to keep my stuff safe.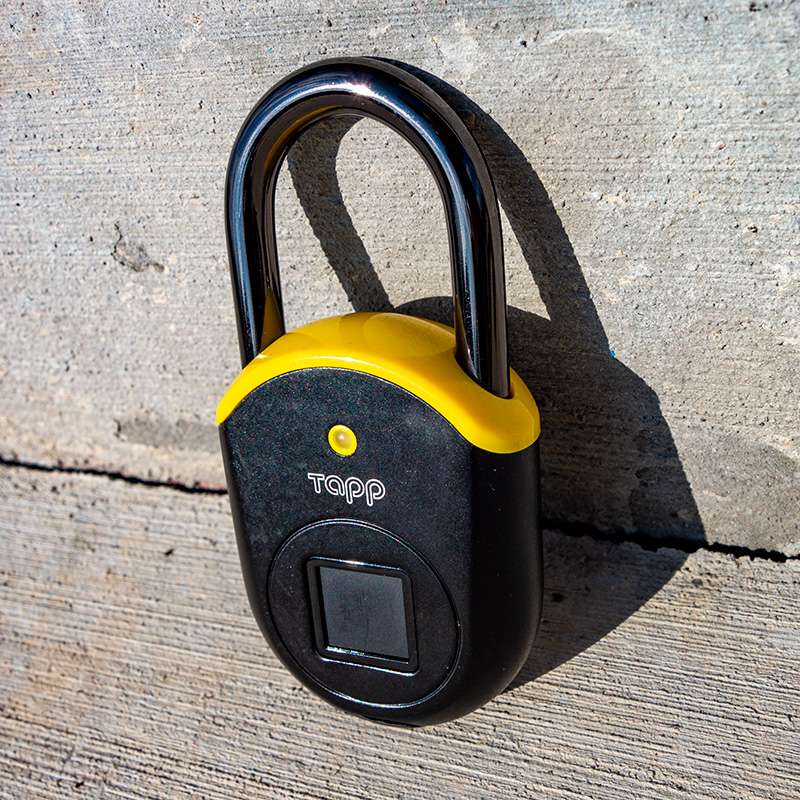 Unlock Via Fingerprint, Bluetooth, Morse Code!
I'm thrilled to have put a Tapplock Lite into the bag. The Tapplock Light fulfills all my padlock needs plus I'll NEVER forget the combination or lose the key. The locking mechanism is activated by either my own fingerprints, or bluetooth from my mobile phone. See video below.
Oh, there's another way to unlock it as well, via morse code! That's great for people who need to unlock their lock but have had their phone stolen and all of their fingers chopped off.
I would say you can put the Tapplock Lite on your golf travel bag as well, but not when it is checked in at the airport. They'll just cut it off. But lock the back up when it's stored at the hotel or golf course for sure. Nice to have some extra protection. Always have protection.
Users
One nice thing about the Tapplock is it can work with multiple users. So if you want to give access to a family member or golf buddy you can. Access levels and times can be set on a per-user basis. For instance, you can grant someone temporary access between say 6-8 in the morning, when someone needs to get your gear for you.
Final Thoughts
Having a padlock that I can use without having to remember a combination or keeping a key on hand is fantastic. The lock works great and provides terrific options for unlocking. What a cool idea. Hats off!
---
---